The 2023 Spring Training Symposium was held in the city of Humboldt on April 24-27, 2023, and was presented by 1 Stop Playgrounds!

This year, 18 courses were offered in 6 streams, including options for parks, facility and supervisory training. Arena Operator Level 2 will also be offered, starting on April 23 before the Symposium.

Thank you to everyone who attended this year's Symposium and to 1 Stop Playgrounds for being this year's presenting sponsor.
Available Courses
Download this document
for complete descriptions of each course, including presenter information and course times.
Download the Event Calendar
to see when the courses in each stream are being offered during the Symposium.
Download the Symposium 1-Pager
for a quick look at the courses offered at this year's event.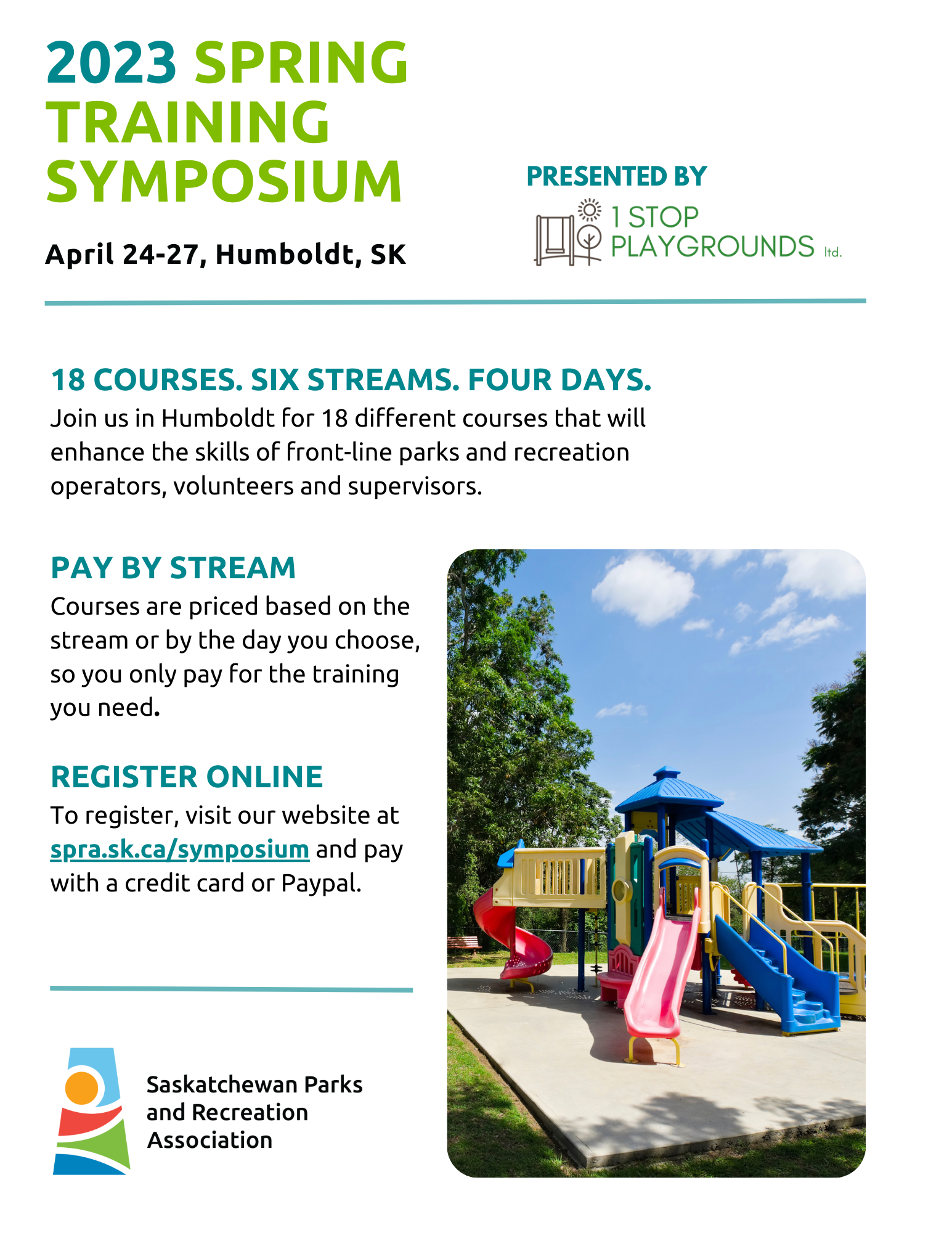 For More Information
For questions regarding available courses, registration, payment options, accommodations and more please contact:
Tim Hanna
Facilities and Training Consultant
Saskatchewan Parks and Recreation Association
1-800-563-2555
thanna@spra.sk.ca