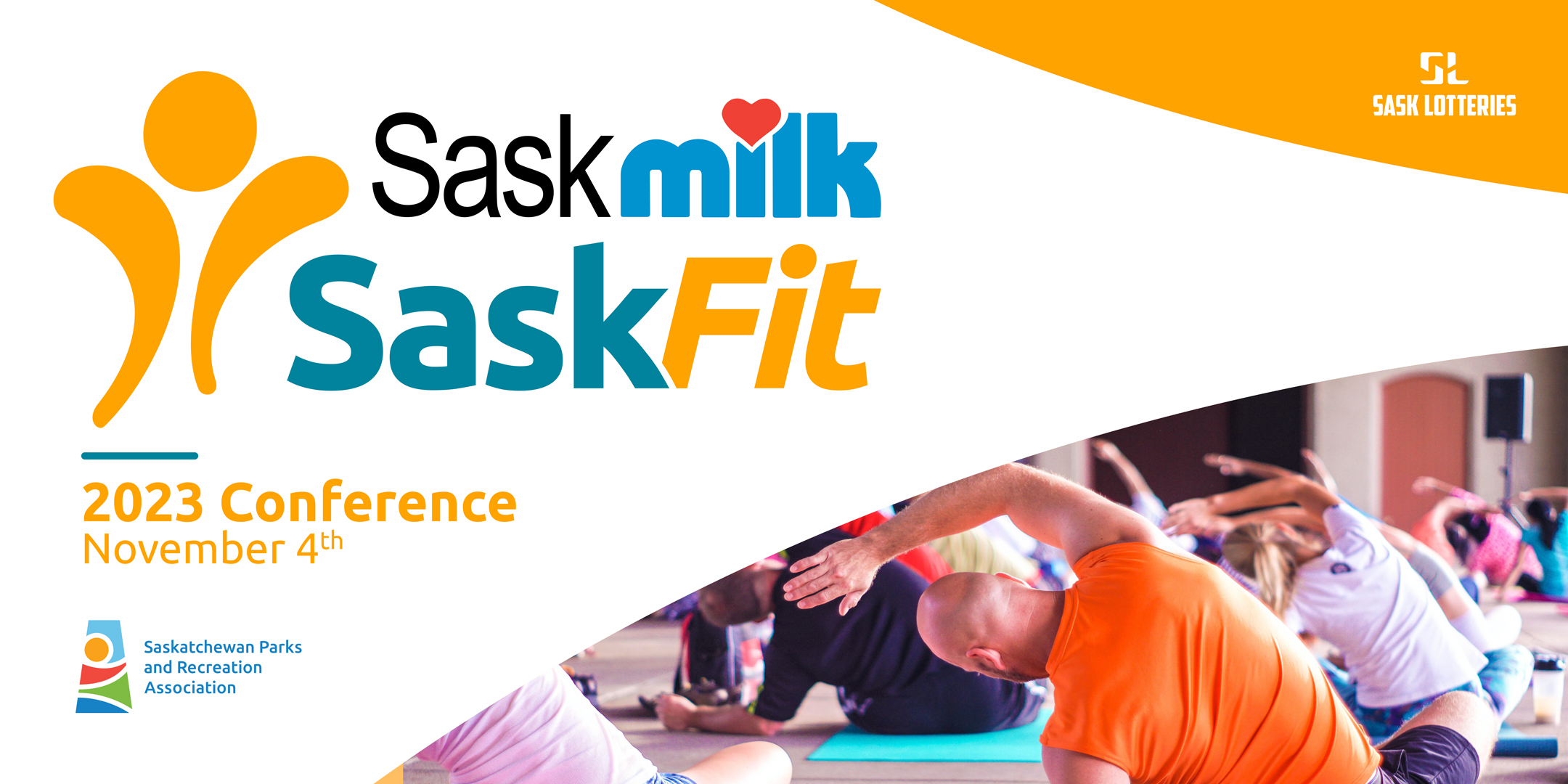 Register now for Saskatchewan's #1 Fitness Conference!
On November 4, 2023, SaskMilk SaskFit will provide Fitness Leaders with an opportunity to enhance their professional development, while obtaining 12 approved Continuing Education Credits (CECs) towards their fitness certifications. The sessions will feature a combination of workshop and lecture based presentations hosted by local and national fitness professionals.
You'll be engaged with informative and positive sessions that feature unique presenters, leaving you feeling motivated, inspired and eager to influence change in your home communities.
Registration
Prices
for registration
are as follows (tax included):
SPRA Fitness Leaders / Members - $113.22
Non-Members - $141.18
Students - $57.31
Please note:
Registration closes November 2, 2023 at 11:30 PM
Please have your debit, credit card or PayPal information ready to complete your registration.
Sessions will not be chosen at the time of registration. Access to the session links will be sent out a few days prior to the event.
Access to all session recordings will be available for one month following the Conference.
Conference Guide
Download the Conference Guide
Keynote Presenter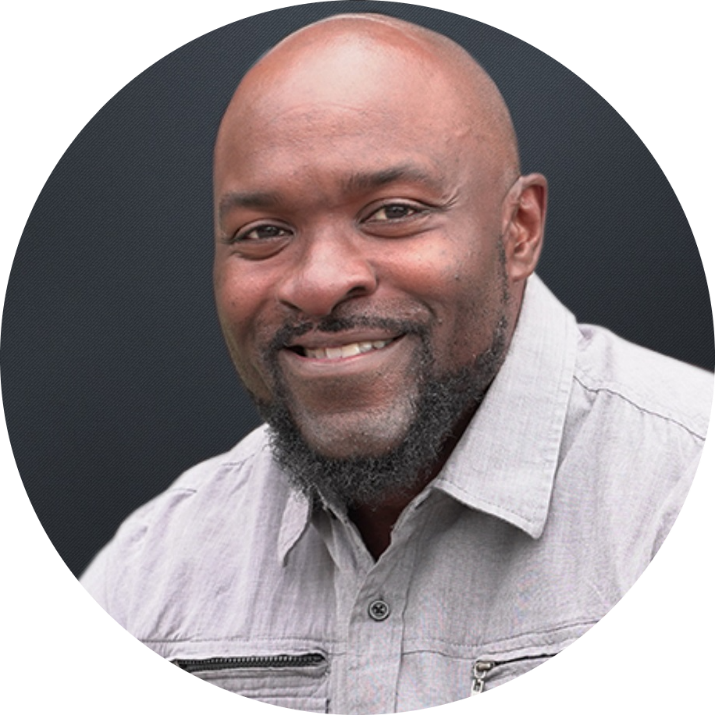 Neville Wright
is a 3-time Canadian Olympian with a career spanning 15 years on the Canadian National Team. His achievements include 7 National Gold Medals in Bobsleigh, 2 CIS All-Canadian Track & Field, World University Games 100m Bronze Medalist, 5 IBSF World Championships appearances, and National 100m Bronze Medalist. Neville Wright's path to success has been defined by his ability to overcome adversity and his resiliency to rise against challenges.
Wright began his athletic career in track and field, where he competed at the 2007 IAAF World Championships and won bronze in the 100m at the 2007 World University Games. After falling short in his attempt to qualify for Beijing 2008, he switched to bobsleigh. He represented Canada in the 2010 Vancouver Olympics and continued to compete at the 2011, 2012, and 2013 World Championships. He returned for the 2016-17 season, where he helped Nick Poloniato finish fifth in the two-man at the 2017 World Championships and stood on four World Cup podiums during the 2017-18 season. Neville Wright's journey is a testament to his dedication and perseverance towards achieving greatness.
Keynote Session:
Look, Listen & Learn
"The presentation will reflect my journey from aspiring athlete to high performance achiever, highlighting the profound lessons, both personal and professional, that have accompanied this process. I will convey how I used every interaction as a learning opportunity and how these experiences have shaped me as an athlete, coach and therapist, with a descriptive understanding of the importance of physical prowess, mindset and recovery." - Neville Wright
Conference Sessions
Wet and Wonderful Barre - Wendy McCormick

Join Wendy McCormick, Barre Above Master Trainer and YMCA Canada Aquafit Trainer, as we explore the benefits of incorporating Barre movements in the water environment.
You'll be able to blend bits and pieces into your favourite class plan, or create a whole experience based on Barre principles and techniques.
Either way, your participants will enjoy the gentle movement options that focus on mobility, flexibility and mindfulness.

Body Weight Blitz - Lisa Mastracchio

Bodyweight training has become a very popular "go-to" method of training. However, this effective and accessible training method can easily become repetitive and mundane.
Are you tired of recycling squats, lunges, and push-ups? Are you running out of ideas on how to train your clients at home or outdoors using nothing but their bodies?
Join Lisa's Body weight Blitz to re-ignite the flame on this the simple yet challenging training method. Your body is the equipment, your space is the gym… your results are waiting!

Boosting Brain Health: The Role of Exercise on Mild Cognitive Impairment - Lisa Workman

With the Canadian population aging, it is imperative that Fitness Leaders are equipped to work with individuals dealing with mild cognitive impairment (MCI). Have you noticed your clients struggling? Although not always a precursor to dementia, MCI has its own set of challenges. A growing body of research is linking physical activity to cognitive engagement activities as an essential tool to help those affected with MCI. Join Lisa as she presents the evidence and shares program examples, in a fun and interactive session.

Movement Session: Yogility - Shirley Berthelet

Join us for a combination of yoga postures to stretch the muscles and mobility exercises to generally improve ease of movement.

Create Sensational Themes for Fresh Fitness Experiences - Wendy McCormick

If your idea of a theme class is limited to a playlist and a costume, you could use some additional tools. Learn how to effectively plan a theme for your fitness experiences using 10 elements Wendy outlines to enhance the fun factor, create community, motivate & inspire clients. When creating theme-based classes it's important to know how to select and integrate the ideas, while keeping participants safe and delivering an outstanding fitness experience that still delivers results.

Be the Change - Candace Jones

This generation is the most diverse and well-educated generation yet. Health is no longer just about the physical body. "Traditional" ideas of what health looks like are being challenged, and rightfully so. Mental health and wellness have never been more prevalent. It is generally accepted that health and wellness is not limited to the physical body, it is a whole package. Mind, Body, and Energy. As Fitness professionals we need to recognize that some of our fundamental teachings are being questioned and challenged. E.g., BMI, body shape, elitism, and representation in fitness etc.

This presentation is meant to shine a light on some of the fitness industry's beliefs and values, are these beliefs based on facts, do they benefit ALL of our diverse participants or are these beliefs based in media propaganda and outdated tradition. It is meant to create conversations and changes, in hopes of creating a more inclusive and safer environment for our participants. Benefiting not only the individual but society as a whole.

The Lessons Yoga Teaches Us - Shirley Berthelet

"For me, the yamas and niyama's are about laying the ground rules for our journey towards union, harmony, and wholeness. They are about living in right relationship with others, the earth, and ourselves. They are the foundational guide to our practice both on and off the mat." (Deborah Adele)

This workshop led by Shirley Berthelet will take a deeper look at our beloved Yama's and Niyama's and what they teach us about our yoga practice, ourselves and how to integrate those lessons into the classes we teach. As yoga instructors and fitness leaders we try to impart to our student's information that will impact their wellbeing. What greater way to do that than to involve their bodies in the process of the lesson! A true experience of 'Mind, Body & Spirit.'

HardWired – Discover your Movement Potential - Avery Van Blaircom

The human body is intricately built and is capable of performing amazing feats, however understanding the body, while fascinating, can be increasingly frustrating. With the complexity of the human body, trying to connect the dots on how it all works can be extremely overwhelming. There are thousands of different variations of movement that we can perform based on fundamental human patterns. Before we can touch any of these potential capabilities, we must first understand how to control what we have available to us through biology, giving us the ability to generate both optimal and efficient movement.

HardWired works by learning to control our body from the inside out, simplifying movement, resulting in increased confidence and ability. These principles of movement have and continue to help not only myself but also hundreds of clients who continue to climb toward their full potential. Movement does not need to be difficult or overly complicated. We are designed to move the way we do for a reason; learning to use our body to its full potential is a powerful thing. My name is Avery Van Blaricom and I would like to share the fundamental movement strategies that provide us the opportunity to be in the driver's seat of our own body

The Role of Fitness Leaders in Supporting Inclusion - Crystal Toth

This session will discuss the role that fitness leaders play in ensuring physical activity is accessible for everyone. We will look at barriers to participation (physical, social, emotional, and cognitive), ways to reduce barriers to participation, and ways to advocate for inclusion. We will also discuss the scope of practice of fitness leaders, and where their role begins and ends. This session will look at the full process of class development, including class promotion. The fitness leader participant will take away an understanding of barriers their participants may face, as well as tools to begin supporting inclusive movement.
Workshop Series
In response to feedback and in continuing to make training accessible we will be offering more opportunities to network and gain CECs. The SaskMilk SaskFit Conference will be held virtually the first weekend in November. This allows us to offer events to all areas of our vast province and reduce the cost and weather woes that comes with traveling in November.
We also heard that many leaders want to get in the same room and network with other leaders. Therefore, as a compliment to our virtual event, we will also be hosting a
new Workshop series
beginning in 2024. These Workshops will focus on one topic with a presentation and movement session along with the opportunity to build relationships and share knowledge with other Leaders and peers in the industry.
Stay Connected
Stay connected with other Fitness Leaders by joining our
SaskFit Connection
group on Facebook!
All certified Fitness Leaders are welcome. All you need to sign up is a Facebook account.
Sign Up Today
For More Information
For any questions related to this event, contact:
Candace Yuhasz
SPRA Active Living Consultant
1-800-563-2555
cyuhasz@spra.sk.ca