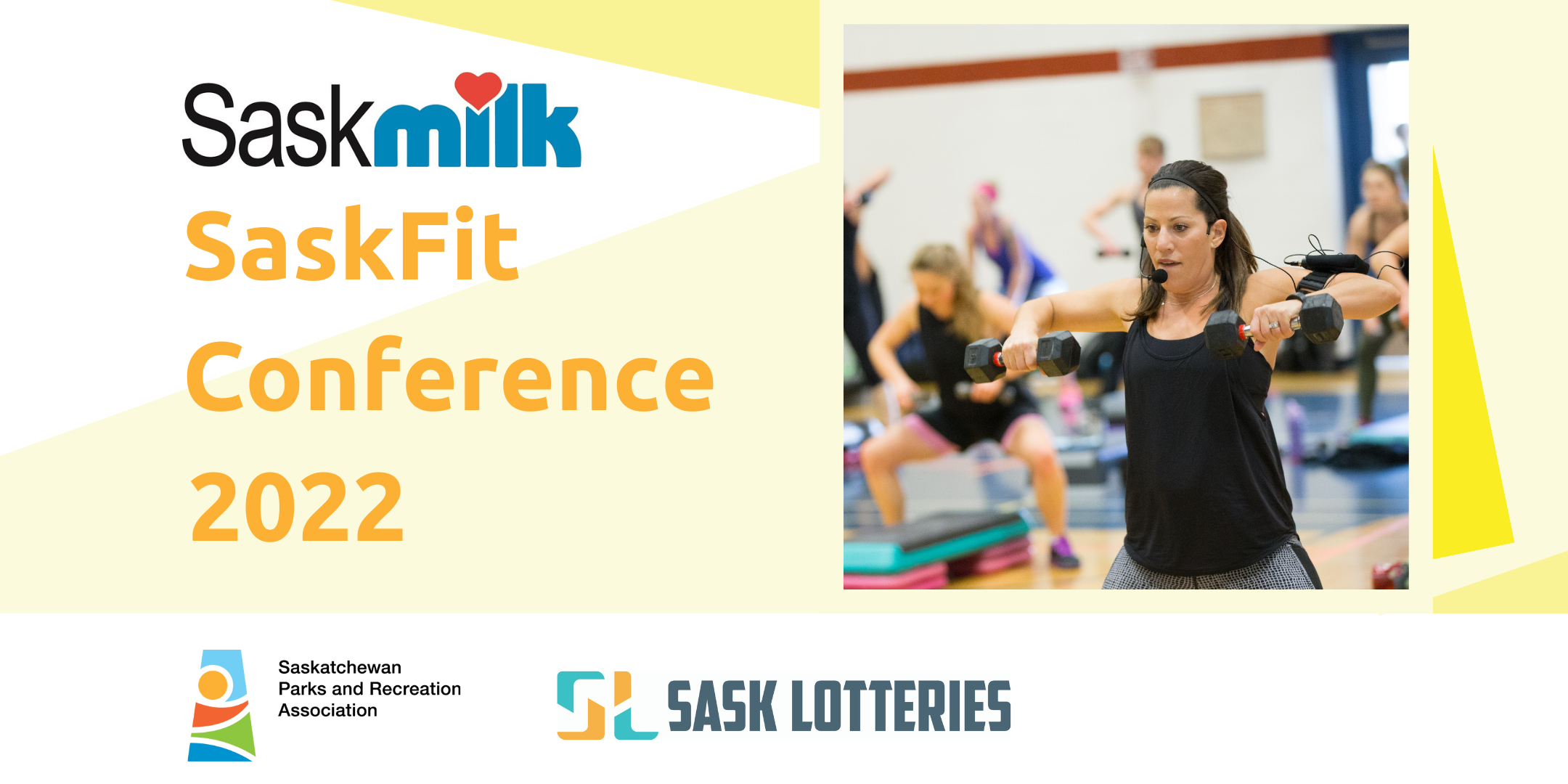 Thank you for participating in the 2022 SaskMilk SaskFit Conference!
We hope you enjoyed the Conference, connecting with the presenters and your peers and learning information and tools that you can use in your own fitness classes or personal fitness journey.
Registration
Registration for SaskMilk SaskFit 2022 has now
closed
.
Conference at a Glance

Download the 2022 Conference at a Glance
Stay Connected
Stay connected with other Fitness Leaders after this year's SaskMilk SaskFit Conference by joining our
SaskFit Connection
group on Facebook!
All certified Fitness Leaders are welcome. All you need to sign up is a Facebook account.
Sign Up Today
For More Information
For any questions related to this event, contact:
Candace Yuhasz
SPRA Active Living Consultant
1-800-563-2555
cyuhasz@spra.sk.ca